Lucatek Resources Nigeria Limited employs a hands‐on philosophy both on the job and in the office. By staffing every project with a project management professional, both our firm and our clients can be assured their project is of the utmost importance. All of our projects have the support of the office staff which ranges from Professional Engineers, senior level estimators, our earthworks department, scheduling professionals, mechanical engineers and more.
Our field staff and engineers work together to schedule, store, install and test all equipment and materials in strict accordance with the manufactures recommendations. Every project is also assisted by our mechanical staff. This department supports the field efforts by detailing pipe and equipment connections in AutoCAD which helps to minimize delays and errors in the field.
COMPANY STRUCTURE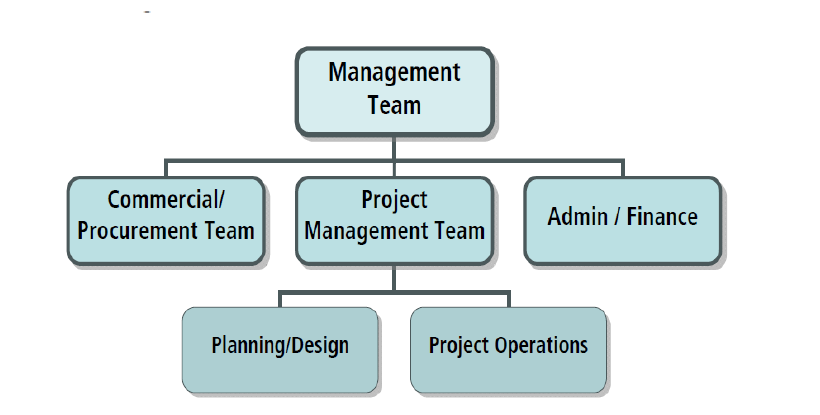 TECHNOLOGY
At Lucatek, we pride ourselves in our ability to use technology as a tool to ensure that all parties involved have the most accurate and up to date information available. Whether it is related to scheduling, submittals, RFI's, cost projections, layout drawings or estimating. Lucatek has the tools necessary to provide the information required to make accurate and efficient decisions.
SAFETY
Lucatek Resources Nigeria Limited always maintain a strong commitment to health and safety for the protection of our employees and clients. Lucatek's health and safety records are a direct result of a commitment to executing projects in a safe and effective manner. Lucatek has also assembled experienced safety staff, developed and implemented a Health and Safety Program to ensure that this commitment is maintained and continuously improved. At Lucatek we have adopted the slogan "If it is not safety don't do it" which remind our employee's the importance of proper and appropriate evaluation of any job before the do it.
At Lucatek Resources Nigeria Limited, the management shows a high commitment to safety by providing appropriate personal protective equipment for our staff. Fringe benefits are also given annually to encourage and recognise employee(s) who observe safety procedures in carrying out his/her job. At Lucatek Resources Nigeria Limited, our ''Injury and Illness Prevention Program'' focuses on these major areas:
 Health & Safety Organization
 Health & Safety Policies
 Health & Safety Plans
 Employee Safety Training Programs
 Health & Safety Audits
 Subcontractor Health & Safety
 Safety Awareness Programs